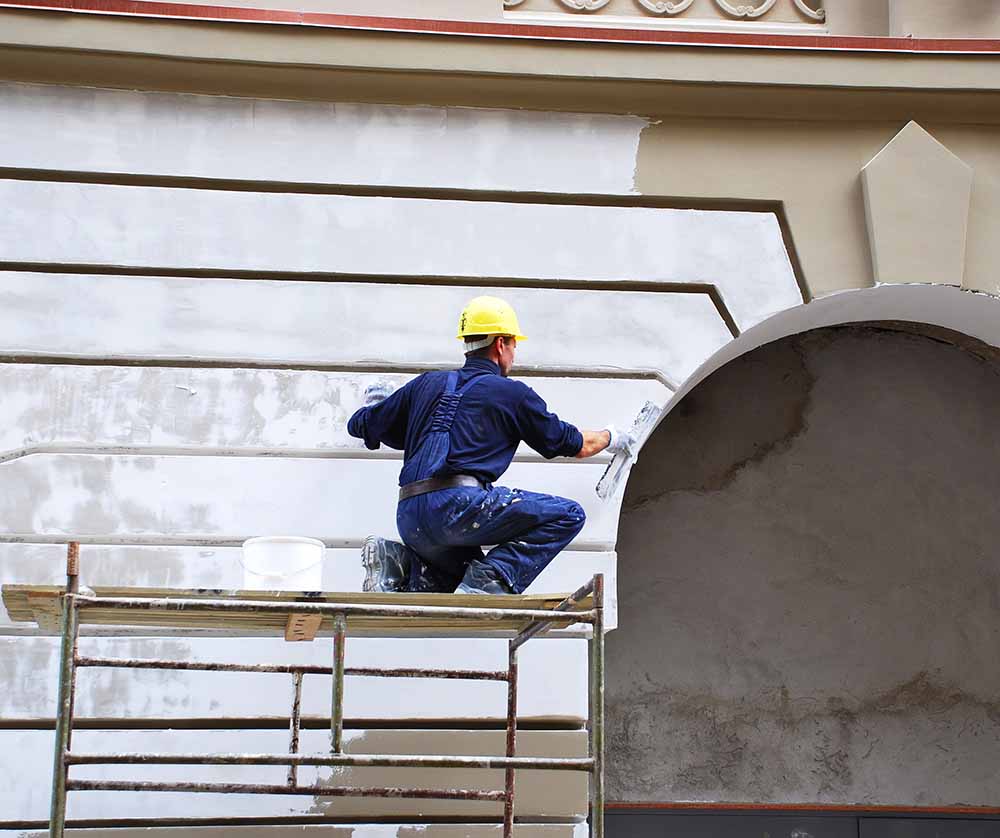 If you want your business to look its best and make a good impression on customers or clients at all times, then it's important that you keep your building's paint in top-top shape. That's where Randymars Painters Contractors comes in. Serving Boston and the nearby communities, we're the commercial painters you can depend on to provide you with first-rate painting services. Whether you need to paint a few conference rooms in your office building or you need to redo the paint on the exterior of your retail store, our team is here to help. Our painting contractors have what it takes to ensure that you get beautiful, impressive results, so contact us right away to learn more about our commercial painting service!
Interior and Exterior Commercial Painters
At Randymars Painters Contractors, we aim to provide our customers with comprehensive painting services, and that's why we're proud to offer both interior and exterior commercial painting service. Whether you're looking to update the interior décor of your retail store or you need to add a new coat of paint to the exterior of your church, we're the commercial painters you can depend on to deliver first-rate results. No matter what kind of commercial paint job you need, our team will be by your side every step of the way. We even offer drywall repair services in conjunction with our commercial painting services.
Experienced Commercial Painters
When it comes to painting a commercial space, experience matters. Unless you want to end up with splotchy, uneven results that can make a bad impression on your customers, you should opt to work with a seasoned commercial painter for all painting tasks. Fortunately, you can count on Randymars Painters Contractors to provide you with the commercial painting service you need for your building. Our commercial painters have 20 years of experience to rely on, and that means we'll be able to handle your interior or exterior painting project with ease. If you want results you can depend on, we're the commercial painting company you can trust time and time again.
So, when you're in need of a commercial painter in the Boston area, look no further. Randymars Painters and Contractors is here to meet your needs. Our commercial painting contractors have what it takes to ensure that your interior and exterior painting needs are met. Call or email us today to speak to one of our commercial paint contractors about your needs or to schedule service!